Bolton event takes shape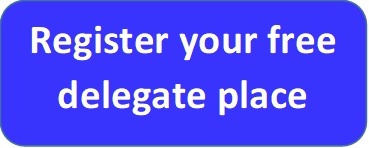 Foot­­ball­­tra­­dedi­­rec­­to­­ry.­­com (FTD) is a well-established football directory and they have become renowned for hosting football exhibitions around the UK.
On Thursday 9th November we return to the Macron Stadium after a successful event held there last year, it is expected over 100 football clubs and business will be represented at the event.
The aim of the events is to give those running football clubs a chance to meet suppliers, sponsors and fund raisers in an informal atmosphere. What's more it is free to attend and is worthwhile whatever size of club you run.
The event will be sponsored by Greenfields. GreenFields offer a full solution for clubs and educational estab­lis­hments for their new sports pitches with the ability to take their project from the start right through to completion. As a FIFA, World Rugby and FIH (Inter­national Hockey Federation) preferred turf producer GreenFields specialise in the development and installation of innovative, quality sports systems.
GreenFields have a strong portfolio of projects within both professional sports and the education sector including:
3G Turf: Arsenal FC Academy, Celtic FC Academy, Charlton FC Academy, Hyde United FC, Glasgow Warriors, National Performance Centre for Scotland (Oriam), University of Central Lancashire, Bury Grammar School, Welsh Rugby Union
Natural/ Hybrid Turf (XtraGrass): Oxford United FC, The Ricoh Arena (Coventry City FC/ Wasps RFC), Charlton FC, The Lensbury Hotel
Talking about their decision to sponsor the event Louise Henderson, Marketing Manager at Greenfields said: "We've exhibited at a few FTD events now and have found them massively beneficial, John and the team have great links and knowledge. As a result we took the decision to be the main sponsor for the Bolton event which is right on our doorstep so makes perfect sense."
The event is free to attend as a delegate to register click the button at the top of the page. There is also still space available to exhibit, for more information about exhibiting at the event email office@footballtradedirectory.com or call 01772 875184.
The event runs from 11am - 3pm, there is ample parking and ref­­res­­hme­­nts and you can come and go to fit the day around your diary.
For a full list of the latest confirmed exhibitors please click here.
JC