Football Networking Day at Etihad Stadium, Manchester
Thursday 4th July 2019 11am – 3pm
To enquire about exhibiting at Etihad Stadium, please contact us.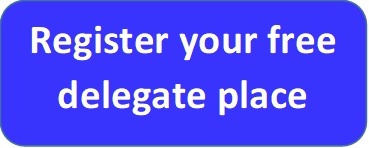 ---

Event Sponsored by Universe
Universe - Ticketmaster's DIY event platform, used by sports clubs and stadiums around the world to help improve the creation and management of their internal events.
---
Confirmed exhibitors
SMMEX – an annual exhibition held within the iconic Wembley stadium for merchandise, souvenirs, memorabilia, gifts and marketing solutions for sports and more!

Alderdale Seating – one of the UK's leading manufacturers and installers of stadia and arena seating. Offering a complete solution for stadiums.

The Sports Merchandise and Licensing Show – Covering two halls at Stamford Bridge, the continued growth of the Show now firmly places itself as the biggest event in the sports merchandise industry calendar.

Heras – Global leader in security systems, including fencing, gates, alarms and through Broughton Controls access control, including turnstiles, barriers and gates

Lights4Sport – Their solutions can be found across European sporting facilities for professional, community and private clubs; educational estab­lis­hments and local authorities.

Mark Harrod – Suppliers high quality football goals, goal posts and sports equipment to schools, colleges, local authorities, contractors and sports clubs

2811 Media – Bridging the gap between sports clubs and business in terms of sponsorship and commercial activity, as well as offering a variety of advertising, design and marketing solutions to both sports clubs and businesses.

GMP Membership - A major benefit of using our membership online systems is securing members personal data in the new GDPR regime and using their information with the respect it deserves to remain confidential. This is especially true of safeguarding our young club members contact information where minimal risk to their well-being should be at the forefront of every club's policy.

Fleet (Line Markers) Ltd - The leading manufacturer of high-tech line marking machines and paints for sport surfaces. Fleet is very well known for their innovative products. Check out our latest release: The COG Line Marking System, the future for eco-friendly line marking.

Ashleigh Signs – Providing turn-key digital signage solutions for sports stadia including after sales service and support

Sports 360 – Perimeter advertising & all things sponsorship. Official agency of Vanarama National League

Tickets.com – Industry leading ticketing and marketing solutions provider to enter­ta­inment, sports and visitor attraction venues around the world.

Pollard Boxes – We design, manufacture and supply innovative, award winning, luxury packaging solutions for the beauty, drinks, gift, entertainment and corporate markets.

Microshirts - Specialists in high quality miniature collectable sports jerseys, presented in an attractive acrylic display case.

Apifonica - Fan engagement solution that allows every fan to receive a personal phone call from the team's star player, sharing news or promoting ticket sales. Reaches thousands of contacts in minutes.

Utility Bidder - Our aim is simple: to reduce your bills so that you see an immediate positive effect on your bottom line.

Bleep UK PLC - Award-winning EPOS and Payment solutions for Football Clubs, Stadia and Events - Established in 1981.

LSi Ltd - Home of the Promotional Heroes! Multi-award winning promotional merchandise & corporate clothing distributors.

Butlers Vehicle Solutions Ltd - A dynamic organisation that provides all vehicle solutions for business and personal requirements to customers throughout the UK.

MH Goals - MH Goals is your sports equipment expert - buy with confidence from a company at the top of the industry

V12 Season Ticket Finance - We understand how much supporting your team means to you. That's why, in partnership with your club, we want to get you there.

GL Events UK - Everything from seating and safe-standing solutions, to cost-effective temporary grandstand extensions, and complete stadium design and construction.

The Eye Glass Holding Co Ltd - Soccer shaped eye glass holders which make a great gift for your supporters and particularly for the soccer supporter who has everything.

Future Ticketing – Provider of digital box office, ticket sales, capacity management and access control system.

CLD Fencing Systems - For over 40 years CLD Fencing Systems have innovated the Football Stadium and Training Ground security industry.

Musco Lighting - Musco delivers customised lighting solutions for sports and large-area venues around the world.

More exhibitors still to be confirmed