Yorkshire IFA announce first ever squad

Yorkshire's new 'national' football team, Yorkshire IFA, have announced their first ever squad - for the upcoming game against Ellan Vannin on January 28th at Hemsworth Miners Welfare FC.
Last week they were cleared to compete in global tournaments, with sights set on the European Champi­on­ships next year. The team's application to become part of CONIFA (Confe­dera­tion of Independent Football Asso­ci­ations) was confirmed recently meaning they are eligible to line up against countries too small to join football's major governing body, FIFA.
The team will be formed soley of Yorkshire born players who play in non-league although they won't rule out professional players playing as long as they played 'proper Yorkshire football'.­ Yifa chairman Phil Hegarty said "We don't want people diving on the floor and shouting at the referee. In our consti­tution, that is a disciplinary matter. We have had a lot of interest from amateur level to National League".
The squad can be seen below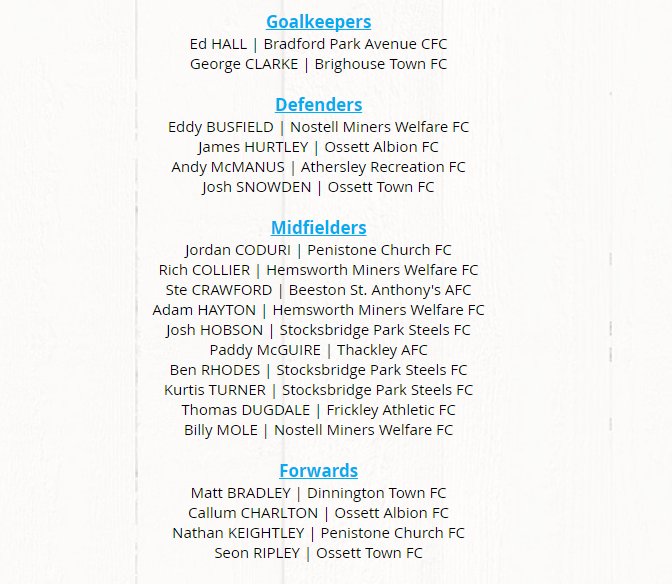 JC