Events

FOOTBALL Networking Day at Molineux Stadium, Wolverhampton, 21st September 2017, 11am - 3pm.
SPONSORED by Venue Catering Partner
To enquire about exhibiting please email office@­fo­ot­ball­tra­dedi­rec­to­ry.­com or call 01772 875184
Confirmed exhibitors:
Ties International - Specialist in ties with the logo, scarves, bow ties and pashminas.
Chelsea Merchandise Show - Now expanding into two halls at Stamford Bridge, the continued growth of the Show now firmly places itself as the biggest event in the sports merchandise industry calandar.
Medoc - Specialise in retail and ticketing software for the sports industry.
Zebra Finance - Specialist in season ticket instalment plans.
SMMEX - Held within the iconic Wembley Stadium, SMMEX provides your business with a platform to network with sports clubs.
Greenfields - Provide and install synthetic turf, 3g, Hybrid and grass pitches.
Polytan - install synthetic sports surfaces throughout the world for 40 years and in 2016 celebrated 25 years in the UK.
Ticketmaster - Ticketing systems for football clubs.
Sports ID - Leading supplier of rotating advertising throughout the UK and Southern Ireland.
Mark Harrod - suppliers high quality football goals, goal posts and sports equipment to schools, colleges, local authorities, contractors and sports clubs.
Thermopatch - Enhancing garment branding and servicing across all service sectors since 1934.
Heras - global leader in security systems, including fencing, gates, alarms and through Broughton Controls access control, including turnstiles, barriers and gates.
Scott Comms (Teamcard) - World class venue access control solutions for stadiums, events and festival venues.
Boca Systems - Wide range of thermal printers for sports ticketing and retail solutions.
Ferco Seating - Sports seats designed for heavy and consistent use.
One Advanced - Sports industry ticketing and e-commerce solution specialists.
Zaun - Designers and manufacturers of perimeter and sport fencing systems.
AJ Binns - Designers and manufacturers of changing and locker rooms.
EyeLynx -Manufacturers of CCTV VMS, Video Analysis and RADAR security systems.
Future networking event:
Football Networking Day at Macron Stadium, Bolton, Thursday 9th November 2017, 11am - 3pm.
To enquire about exhibiting or registering your FREE* delegate place for Bolton, email office@­fo­ot­ball­tra­dedi­rec­to­ry.­com or call 01772 875184
Recent exhibitors have included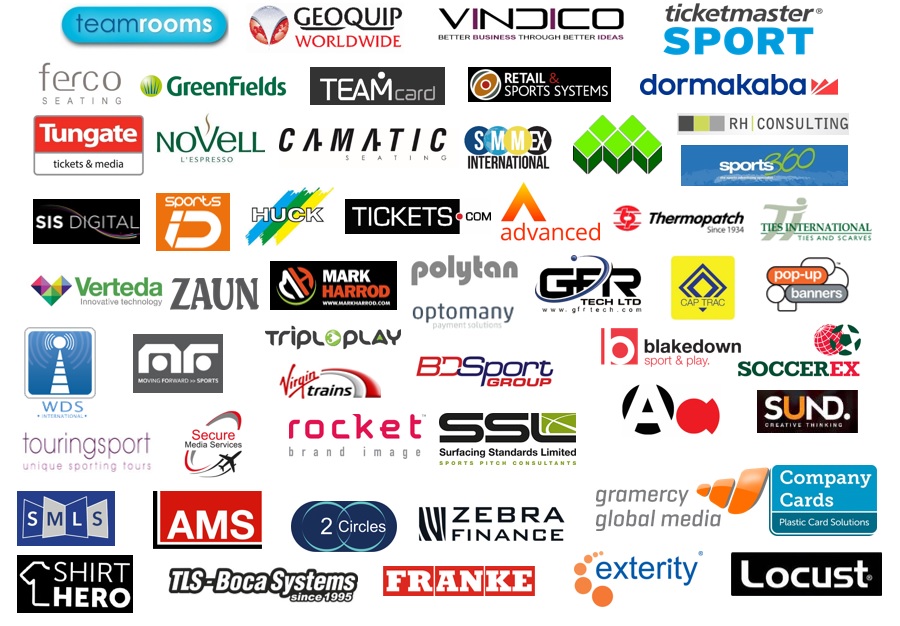 Our networking events have a regular diary entry for most football clubs and administrators and suppliers alike.
What previous delegate and exhibitors have said about previous events:
'Convenient set up and very professional exhibitors' – Watford FC
'I found it great to see the other side of football and connect with others willing to help.' – Dean Holness
'I found the day useful and both John and Trish very hospitable and were happy to facilitate conversations with potential business partners…' Chris, Mitre
'We have worked with FTD for a number of years and found their service to be very effective in helping promote the Medoc brand into football. A professional organisation that is also friendly, helpful and efficient' Lyn Done, MD Medoc.
'We made useful contacts which will be useful prospects for our business'
'The event was very useful, make good contacts and great for brand exposure'