Football Trade Directory host first networking event of the year at the City Ground.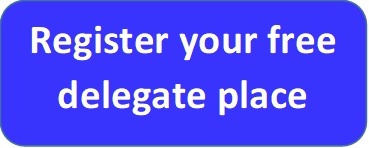 With 2022 well underway Football Trade Directory are hosting their first event of the year at the historic City Ground, home to Nottingham Forest, on Thursday 24th March.
The event, which runs from 10.30am-3pm, will bring together a host of businesses and clubs from all areas of the game, with a particular emphasis on ticketing and fundraising.
Future Ticketing and Play Fund Win will be discussing these respective subjects on the day, as part of a diverse group of exhibitors.
John Booth, Managing Director of FTD said, '2022 is a big year for us and the events. Last year there was a lot of uncertainty with the changing Covid guidelines and the emergence of new variants.'
'Whilst we were pleased we were still able to host the events, with restrictions now being lifted it's a great boost for events like ours, where the focus is around face-to-face networking.'
'Nottingham is the first in a great program of events this year and we can't wait to get started. We already have a great selection of exhibitors and it's encouraging to see a number of new delegates from both clubs and businesses are already scheduled to attend.'
'This event has particular interest for non-league clubs given the exhibitors we have confirmed and we're looking forward to welcoming as many local clubs as possible.
As well as the two talks, those who attend the event will be able to network with our exhibitors and fellow delegates, with refreshments and lunch provided.
The events are all about informal networking and as such delegates are free to arrive anytime during the event, ideal even if you can only stop by for hour for a coffee and a chat.
To see the current list of exhibitors visit www.­foot­ball­tra­dedi­rec­tory.­com/­nottingham-2022
If you'd like to find out more about exhibiting at the event please contact office@footballtradedirectory.com and someone will get in touch to discuss.