JD Sports
---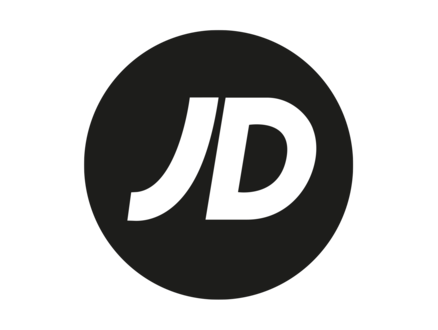 ---
Hollinsbrook Way
Pilsworth
Bury
Lancashire
BL9 8RR
United Kingdom
---
The John David Group Plc has long been established as the leading UK specialized multiple retailer of fashionable branded and own brand sports such as Carbrini and casual wear, principally through the growth of its main retail fascia, JD Sports.
The group now has over 400 stores but it all started when John David Sports was founded in 1981 with one shop in Bury. By 1983 the fledgling business was expanding into the Arndale Centre in Manchester and throughout the 1980s there were further openings, largely in the North and Midlands.
The first London store was opened in Oxford Street in 1989 and by the time of JD's stock market flotation in 1996 there were 61 stores.
Maximum advantage was being taken from the growth in sales of inter­nati­onal sports brands such as adidas, Nike, Reebok and PUMA and the trend to wear sportswear more and more in everyday life rather than largely on sports fields.
Addi­ti­onal­ly, JD had already developed its reputation as the most innovative visual merchandiser of sportswear with the best and most exclusive and stylish ranges such as Carbrini.