Manchester City Event to Explore the Changing Face of Football & Rugby Sponsorship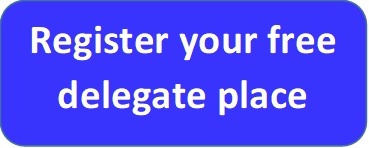 Foot­ball­tra­dedi­rec­tory.­com (FTD) are hosting what has become an annual business networking event for clubs, suppliers and sponsors from the football and rugby world.
The date is Thursday, July 7th, in the Legends Suite, Etihad Stadium and runs from 10.30 am until 3.30pm.
Sponsorship in football and rugby has many challenges, which our panel of experts on the day will explore with an audience of over 150 clubs and businesses expected.
The growing importance of digital platforms at all levels of sport opens new opportunities whilst at the same time growing demand for social and environmental awareness is putting pressure on other traditional sponsorships - like gambling on front of shirts.
On the day, our panel of experts below, hosted by leading Sponsorship Consultant, Adrian Stores, will be looking at the changing face of sponsorship and letting the assembled panel give a 'taster' to topical, commercial trends.
Adrian Stores – CEO at ACROBAT FCSM
Ming Zhao – Marketing Manager at Blackburn Rovers
Dan Wilson – Partner at Sedulo
Giorgi Jashiashvili – CEO and Co-Founder of Enefty
Charlie Beech – Founder of Front Row Support
As Managing Director, John Booth at FTD explains: "We have been running football & rugby networking events for over 12 years and they have at some point been attended by every club in the Premier and Football League. We also get strong support from Rugby and Non-League Football. Our events offer a unique, informal forum for clubs and businesses to meet."
"The idea of have a panel of experts came out of the feedback from previous events and we are delighted that Adrian Stores, who is highly regarded sponsorship consultant, has put together a great panel on the day. The panel is balanced with clubs, sponsors and rights holders represented."
Adrian comments: "Of course, we cannot address everything at the Event, but between us all on the Panel and the fact that we'll stay around all day, we hope to add value in many ways. Topics to be addressed include: digitalization, non-traditional funding, tax efficiencies, metaverse and financial benchmarks".
The event, which is free to attend as a delegate, is open to anyone running a club or business at whatever level. Visit www.­foot­ball­tra­dedi­rec­tory.­com/­etihad-stadium-2022